Fixation system for spinal deformities
• Ultra-compact fixation system
• Rod connector in Titanium TA6V ELI available in different diameters with two tightening nuts
• Sacral fixation ensure a bone anchorage in the most solid parts of the pelvis
• Compatible with Ø5 and Ø5.5 mm rods.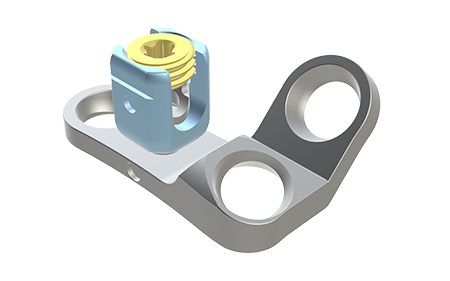 Manufacturer: Orthopaedic & Spine Development (OSD). SAXXO™ DEFORMITIES (class IIb). Medical device for lumbar arthrodesis. Read carefully the instructions on the instructions for use and the surgical technique. Notified Body: GMED n°0459.